Why Us?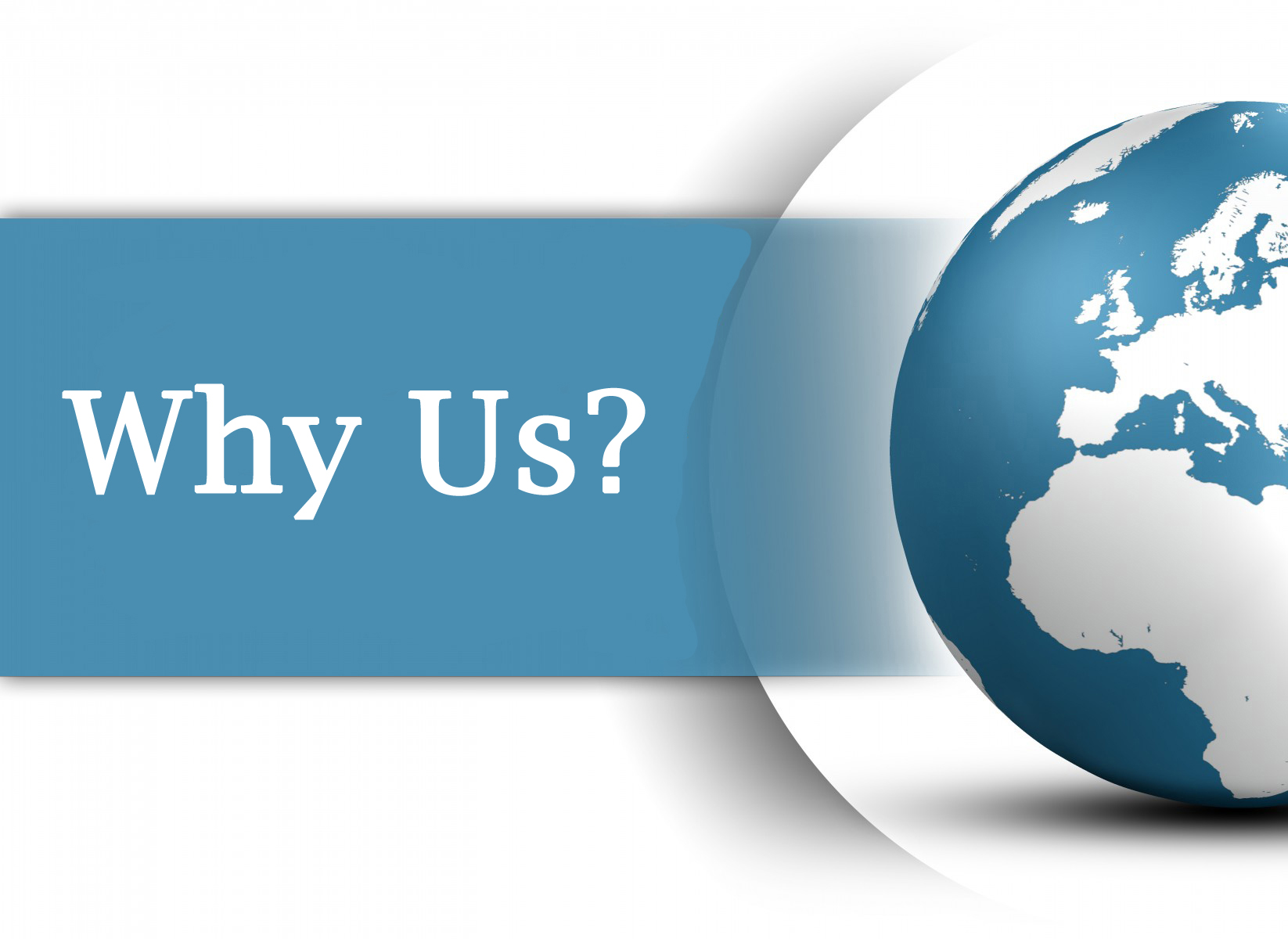 (Or What is a Good Immigration Attorney Worth?)
Comedian Rodney Dangerfield must have been thinking about immigration attorneys when he quipped "We get no respect!" Many people (and even some other attorneys) think that an immigration attorney just "fills out a standard paperwork form for 45 minutes" and mails it to the U.S. Government.
Actually, an effective and experienced immigration attorney does a lot more than just "paperwork". He counsels a client about immigration options. He formulates a strategic plan to secure a visa or benefit. He prepares and files legal petitions and supporting exhibits. He avoids common and often costly and delay-causing mistakes in the process. He provides on-going case status information. He answers a myriad of legal questions from the client throughout the case and afterwards. And he resolves any problems or issues in case processing with the Immigration Office and U.S. Consulate.
In short, an IMMIGRATION ATTORNEY offers QUALIFIED LEGAL REPRESENTATION FOR THE CLIENT from start to finish until the visa or benefit is finally achieved. Furthermore, the reputations of many experienced immigration attorneys, such as ours, are well-known to various Immigration Officials and Consular Officers. This greatly benefits the client's petition by reinforcing to government officials that the case is well-prepared, meritorious and deserving of approval as rapidly as allowable.
USCIS (then INS) spokesperson Karen Kraushaar remarked to the Washington Post on April 24, 2001: "Immigration is a mystery and a mastery of obfuscation, and THE LAWYERS WHO CAN FIGURE IT OUT ARE WORTH THEIR WEIGHT IN GOLD."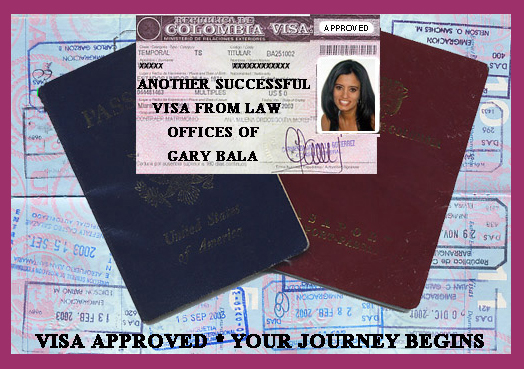 A FEW GOOD REASONS TO USE OUR SERVICE
Our Attorney Service is tested, and the results are proven. All of our visa petitions with U.S. Immigration have been approved (100% success rate). And nearly all our visas with U.S. Consulates have been issued (99% success rate). We relieve you and your family members from the time and stress of dealing alone with government bureaucracy and the U.S. immigration process. Thus, you and yours can better focus on your work demands and personal obligations. Call or E-mail us with your initial questions about our service, what we do and how we do it. Our objective is simple: the union of you and your family member in the U.S.A. as smoothly and expeditiously as practical and possible.

WHY US?
Convenience and Reliability — and we start the work at once

Accuracy and Precision in Petition Work

Continuous Advice and Consultation from start to finish — and beyond

Proven Experience to enable your case to achieve "Best Available Speed"

Comfort and Security of Attorney Level Service and Legal Representation

Avoiding Potential Problems and even simple mistakes such as insufficient, inadequate or missing supporting documents which could result in 2 or 3 months of delay or longer

Our Good Reputation over the years is Well-Established with the U.S. Immigration Offices nationwide and major U.S. Consulates worldwide

Certain Clients with Special Issues Should Definitely Consider Using an Immigration Lawyer to Avoid Potential Case Processing Problems: Petitioners with Criminal and Domestic Violence Backgrounds, Tax and Financial Issues, Multiple Visa History, Insufficient Qualifying Income and other various issues.
---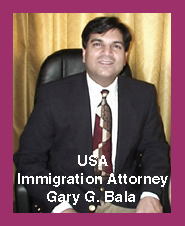 GARY G. BALA is a Senior Immigration Attorney, and Owner and President of Law Offices of Gary G. Bala, with a record of 40+ years of legal excellence. His office is located in the Philadelphia, Pennsylvania suburbs.
It is a small office – which enables it to provide personal and customized service to U.S. Citizens and their foreign beneficiaries seeking family-based immigration visas for the USA.
The practice is specialized in Lawful Resident Visas, Spousal Visas, Fiancée Visas, Children's and Parents' Visas, Adjustment of Status Applications for "Green Card", Work & Travel Petitions for "Red Card", and related immigration matters.
Mr. Bala's office has assisted clients with hundreds of visas and consultations, and has petitioned in all major U.S. immigration offices and many U.S. Consulates. The office is heavily focused with clients in Latin America, especially Colombia, Peru and Brazil.  
Mr. Bala is licensed with the state and federal bars in Pennsylvania, New Jersey and D.C. He is a Dual Citizen, holding USA citizenship and India Overseas citizenship. 
He is listed in Who's Who in American Law, Current Year, and the office is rated "AV" by Martindale-Hubbell Legal Directory ("highest level of professional excellence"). 
CAREER BIOGRAPHY HIGHLIGHTS:
1979, Temple University, B.A., Summa Cum Laude, Phi Beta Kappa
1982, Villanova University School of Law, J.D., Award Winner, Law Review,
Dr. Arthur Clement Pulling Award (Best Student Contributions to Law Review)
1982-85, Judicial Clerkship, Court of Common Pleas, Philadelphia, PA USA
1985-98, Private Civil Law Practice in Pennsylvania and New Jersey
1998-Present: Immigration Law Offices of Gary G. Bala
Licensed in USA since 1982: Pennsylvania, New Jersey, and District of Columbia
Authorized to Practice Immigration Law in all 50 states and U.S. territories under 8 USC 1292.1 
Licensed in Colombia: Business License with the Camara de Comercio
Member, American Immigration Lawyers Assocation (AILA)
(The premier immigration lawyers group in the USA)
Suggested Attorney, AILA Lawyer Search
Attorney Rating: Martindale-Hubbell Legal Directory
"AV® Peer Review Rating — An AV rating is a significant accomplishment –
a testament to the fact that a lawyer's peers rank him or her at the highest level
of professional excellence. A lawyer must be admitted to the bar for 10 years
or more to receive an AV rating. "
Selected for Inclusion: Who's Who in American Law, Current Year
Dual Citizenship/Nationality: USA & India (Overseas Citizenship)
Foreign Language: Spanish
Immigration Attorney Website Creation in 1999 (Website Service Since 1999)
(Confirm Website Creation of www.usaimmigrationattorney.com at Whois.com)