Fiancee Visa: "I'm Leaving to See My Fiancee – What Do I Do?"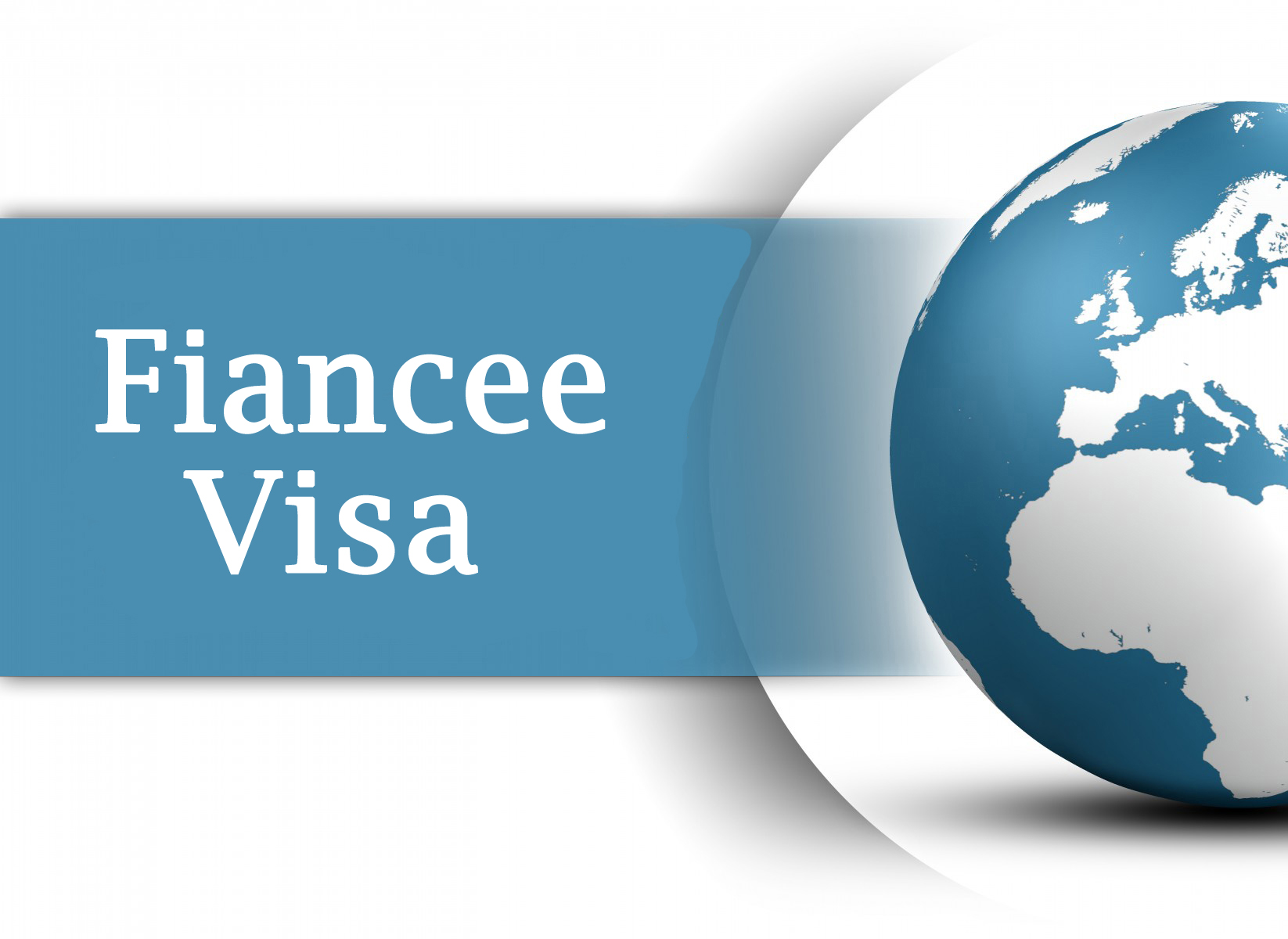 Many people ask me about a Fiancée Visa or Spousal Visa for someone living outside the USA. Often, the people who call or contact me are about to leave the USA for a brief visit their fiancée or spouse. Or they might be already outside the USA on vacation and visiting their fiancée or spouse. Or they may have visited with their fiancée or spouse in the past and are now ready to start the visa process. Here is what I suggest to get started:
FIANCEE VISA: WHAT TO DO
*First, review the Qualifications to verify that you can secure the Fiancée Visa.
*Second, Secure some Basic Items: documents, photos and translations that help start the process.
*Third, Download Forms (2) and get signatures.
1. QUALIFICATIONS
FIRST OFF, SEE IF YOU "QUALIFY" FOR THE FIANCEE VISA
BY REVIEWING THIS CHECKLIST OF 

BASIC QUALIFICATIONS

:
1. SHOW "U.S. CITIZENSHIP", WITH A TRUE INTENTION TO RESIDE IN THE U.S. WITH YOUR FOREIGN FIANCEE.
2. DEMONSTRATE A "SERIOUS INTENTION TO MARRY" IN THE U.S., TYPICALLY WITH LETTERS, CARDS, E-MAILS,
CORRESPONDENCE AND OTHER DOCUMENTATION INCLUDING PHOTOS OF BOTH OF YOU TOGETHER AS A COUPLE. YOU SHOULD ALSO BE ABLE TO SHOW A SERIOUS INTENTION TO RESIDE WITH HER IN THE U.S. AFTER MARRIAGE ON AN ON-GOING AND PERMANENT BASIS.
3. SATISFY A PERSONAL MEETING REQUIREMENT: DEMONSTRATE THAT YOU SAW YOUR FIANCEE IN PERSON
"FACE-TO-FACE" RECENTLY (AT LEAST ONE TIME IN THE PAST 24 MONTHS, BUT PREFERRABLY MORE RECENTLY)
SUPPORTED WITH PHOTOS OF BOTH OF YOU TOGETHER IN PUBLIC PLACES, AIRLINE OR TRAVEL TICKETS AND
OTHER DOCUMENTS.
4. SHOW THAT BOTH OF YOU ARE "FREE AND ELIGIBLE TO MARRY":
IN OTHER WORDS, EACH OF YOU ARE EITHER SINGLE & NEVER MARRIED, OR IF MARRIED BEFORE,
HAVE EACH PRIOR DIVORCE DECREE, OR IF WIDOWED, HAVE EACH PRIOR SPOUSE'S DEATH CERTIFICATE.
6. THE MOST IMPORTANT QUALIFICATION IS 
"PATIENCE"'
.
U.S. VISAS CANNOT BE SECURED BY OVERNIGHT DELIVERY.
YOU AND YOUR FIANCEE NEED TO BUDGET REALISTIC TIMEFRAMES AND FIND
GOOD WAYS TO MANAGE YOUR SEPARATION ANXIETY WHLE THE VISA IS PROCESSING.
(FOR SOME SUGGESTIONS, 
CLICK HERE TO READ THIS ARTICLE ABOUT STAYING PATIENT AND POSITIVE

IT IS NOT RECOMMENDED THAT PEOPLE MAKE EXTENSIVE AND COMPLICATED PLANS BASED ON ROUGH PROJECTED
TIMEFRAMES FOR SECURING A VISA. IMMIGRATION AND EMBASSY PROCESSING TIMES ARE TOO UNRELIABLE FOR
THAT AND CONSTANTLY KEEP CHANGING BASED ON A VARIETY OF UNCONTROLLABLE FACTORS.
THE OFFICIAL POLICY OF THE EMBASSY IS THAT PEOPLE SHOULD NOTPURCHASE AIRLINE OR TRAVEL TICKETS,
QUIT OR LEAVE JOBS, BUY OR SELL HOUSES OR PROPERTY IN RELIANCE ON A REQUESTED VISA UNTIL THE VISA IS IN HAND.
CURRENT PROCESSING TIME TO SECURE A FIANCEE VISA FROM START TO FINISH FOR MOST GENTLEMAN
RESIDING IN MOST PARTS OF THE U.S. IS FIVE (5) TO SIX (6) MONTHS FROM OFFICIAL PETITION FILING DATE.
*PLEASE NOTE THAT PROCESSING TIMES WILL BE LONGER FOR PETITIONERS AND BENEFICIARIES WHO
PRESENT ISSUES IN THEIR BACKGROUNDS SUCH AS CRIMINAL RECORD, DOMESTIC VIOLENCE RECORD,
FIREARMS RECORD, OR PAST IMMIGRATION AND VISA RECORD. FURTHERMORE, SOME FIANCEE VISA PETITIONERS
AND APPLICANTS MUST BE CONSIDERED "HIGH-RISK" FOR DENIAL, AND AMONG THESE ARE GENTLEMEN WITH FOUR
OR MORE DIVORCE DECREES, ESPECIALLY IF ONE WAS WITH A FOREIGN LADY, GENTLEMEN WITH A PAST VISA FOR
FOR A FOREIGN LADY, ESPECIALLY IF THE LADY VIOLATED TERMS OF VISA OR OVERSTAYED VISA, OR LADIES WITH
PAST VISA OR IMMIGRATION HISTORY WITH VIOLATIONS OR OVERSTAYS.
IF YOU CHOOSE TO UTILIZE OUR SERVICES, WE WILL DO EVERYTHING REASONABLE IN OUR POWER TO SEE TO IT THAT
YOUR LADY IS JOINING YOU IN THE U.S. AS SOON AS POSSIBLE BASED ON OUR EXTENSIVE EXPERIENCE & KNOWLEDGE,
BASED ON OUR ASSISTANCE TO YOU AT THE IMMIGRATION OFFICE AND THE EMBASSY WITH WAYS TO "SMOOTH DOWN"
AND "SHORT-CUT" THINGS AND AVOID PROBLEMS, AND BASED OUR REPUTATION AND CONNECTIONS WITH IMMIGRATION,
THE EMBASSY AND THE AMERICAN IMMIGRATION LAWYERS ASSN. (AILA). HOWEVER, SINCE WE DO NOT CONTROL THE
U.S. GOVERNMENT, WE DO NOT AND CANNOT OFFER ANY GURANTEES OR PROMISES ABOUT TIMEFRAMES OR RESULTS
.

SECOND:
Keep all your papers concerning your trip such as airline tickets, hotel receipts, and anything else. Do not throw them away. You will need them to prove that you met your fiancee in person and have a sincere relationship with her. It is also suggested that you begin gathering written communication with her to prove your sincere relationship, such as love letters, cards, E-mails and correspondence.
THIRD:
Go to this website and download the program called Adobe Acrobat Reader.
It's free and won't take long.
Now, you can open all the forms. You can also type into them because they are "online fillable", and then print them.
FOURTH:
To get started, you need to get:
1) Background Information on Your Lady and Yourself,
2) Documents,
3) Photos and
4) Signatures.
1. Background Information and Data from Your Lady and Yourself
(which you can get by having her and yourself answer our Online Questionnaire.)
Print this questionnaire, have her and yourself fill it out (either language version) and bring it back with you.
ENGLISH:
engquestionnaireladies.pdf
PORTUGUESE:
FIANCEEVISAQUESTIONNAIREPORTG2003.pdf
SPANISH:
fianceevisaquestionnaire.pdf
RUSSIAN:
russianladiesquestionnaire.pdf
2. Documents
(which are listed at the bottom of the same above Online Questionnaire any version.)
These documents are:
1. Notarized copy of her Birth Certificate with her parent's names on it from government Civil Registry.
2. English Translation of Birth Certificate from a competent translator. I need that person's name, address, telephone number, and SIGNATURE. We suggest a U.S. Embassy approved translator. For Colombia, See this Link: Approved Translators List.
3. If your lady was married before, we need certified copy of each Divorce Decree.
I also need English translation, same as for Birth Certificate.
4. Some countries issue a document called a "Certificate of Singlehood or Bachelorhood". If available, secure it and have it also translated to English.
5. Notarized copy of her International Passport.
6. If you want any unmarried kids of your fiancee under age 21 years old to also secure a visa, you need the same information, documents and photos of each child.
3. Social Photos and Passport Identification Photos
SOCIAL PHOTOS show both of you together in familiar places in your fiancee's country or a third country (holding hands, etc.). PASSPORT IDENTIFICATION PHOTOS consist of four (4) standard color passport photos of her and yourself. GO TO ANY GOOD PASSPORT PHOTO STORE.
You know what standard color passport photos are. Just look at your picture in your own U.S. Passport. (Head and Shoulders Visible, Color, Light or White Background, 2 x 2 inches)
For More Precise Specification Requirements, Check State Department Page Here:
If you want any unmarried kids of your fiancee under age 21 years old to also secure a visa, you need the same information, documents and photos of each child.
4. Signatures of Your Lady
You also need to secure your fiancee's original live signature on the Form G-325A, also found on my web page:
This form is one page: Print it three copies on your Printer, and have your lady sign each of the three copies where it says "Signature". (No need to fill this form out or date it. Just have her sign it.)
I also like to keep your lady's signature on file, so open up this Signature Sheet Page and have her sign her name inside each of the three boxes in black ink without touching the lines of the box.
That's it.
If you bring all this back, you have effectively minimized standard preparation time and eliminated waiting time for your lady to mail things to you, and thus you are well ahead in the process to secure your Fiancee's Visa as quickly as possible.
(Obviously, there are more things I will need such as birth certificate and divorce decrees of you, tax returns, etc. but they can wait for you to return to the U.S.)
ORDER YOUR RECORDS HERE: USA Vital
(*Special Note: Recent federal legislation requires that you submit information and documents about your past Criminal History and past Domestic Violence records such as protective orders to Homeland Security and State Department. Contact your state officials about how to order such records in your state.)
Good luck,
Gary Bala
USA Immigration Attorney
ATTORNEY FEES FOR CURRENT YEAR:
Flat Fee of $1500.00 for Fiancee Visa,
plus $535.00 US Government filing fee.
$100.00 for Each Minor Child's Visa or for Co-Signer Affidavit.
$350.00 Retainer-Deposit Requested (Non-Refundable)
As concerns the balance, our office policy is to receive full payment no later than when your legal petitions are ready for filing. This gives you at least a few weeks, sometimes a couple of months or more to secure the funds to use us.
We accept checks and money orders. We also accept all major cards through PayPal.com. There are additional U.S. Embassy charges at the Consulate when your lady travels there for final visa processing, for things such as visa application, interview, medical examination and vaccines which will total approximately $400-$500.