Spousal Visa: "I'm Getting Married in Colombia-What Do I Do?"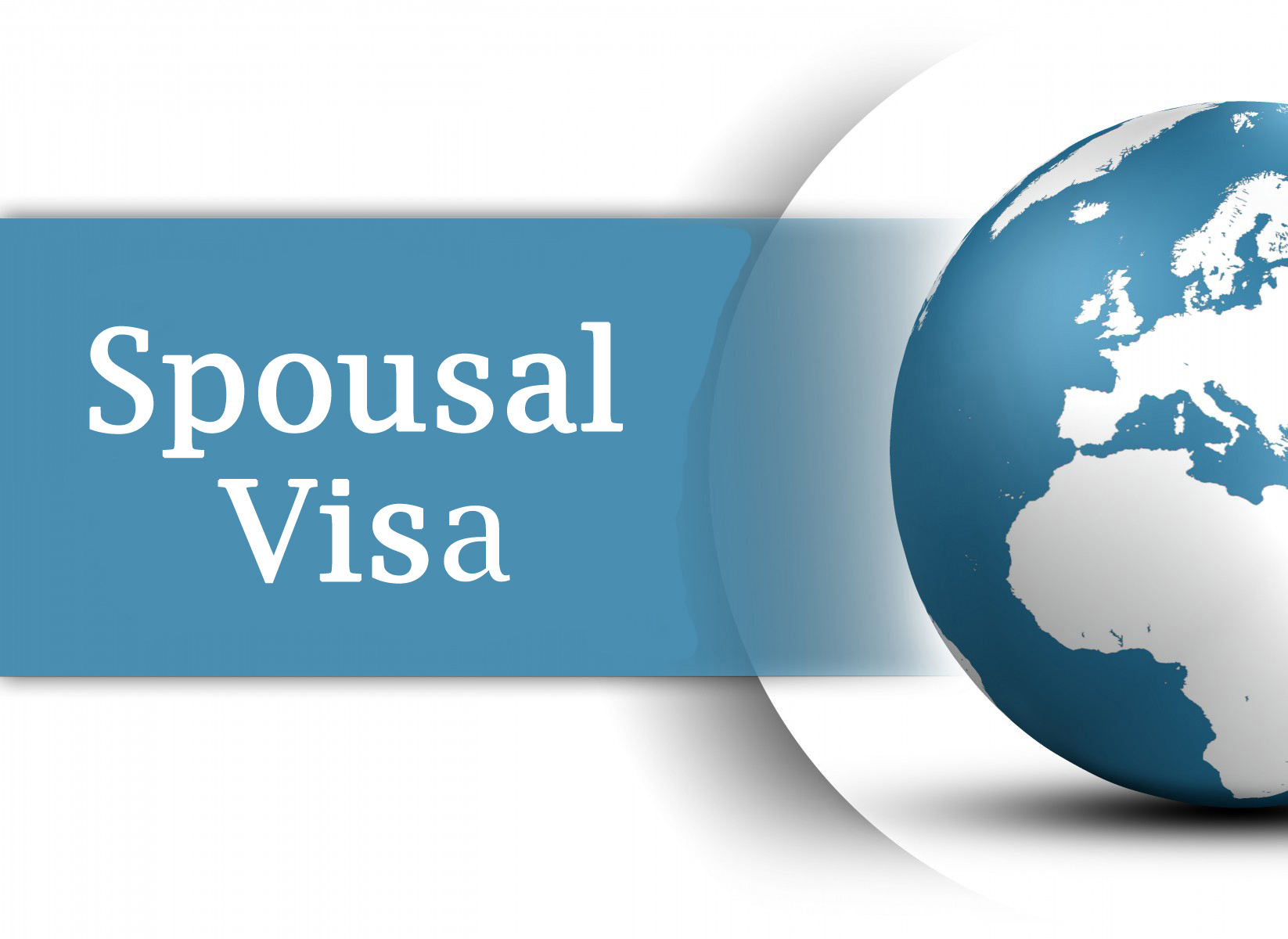 Click edit button to change this text.
I'M GETTING MARRIED IN COLOMBIA:
WHAT DO I DO?
SPECIAL NOTICE #1: YOU MUST FILE YOUR PETITION IN THE USA, UNLESS YOU OFFICIALLY "RESIDE" IN COLOMBIA OR HER HOME COUNTRY. THE U.S. EMBASSY IN BOGOTA, COLOMBIA WILL NO LONGER DIRECTLY PROCESS IMMIGRANT VISA PETITIONS FOR SPOUSES AND CHILDREN OF U.S. CITIZENS (WHO ARE NOT "RESIDENTS" OF COLOMBIA) THROUGH DIRECT CONSULAR FILING AFTER JULY 01, 2003. VISA PETITIONERS MUST FILE THEIR PETITIONS IN THE UNITED STATES. ("RESIDENTS" ARE PEOPLE WITH AT LEAST SIX MONTHS CONTINUOUS PRESENCE AND POSSESS OTHER LONG-TERM IDENTITY DOCUMENTS SUCH AS VISA AND COUNTRY IDENTIFICATION.) SEE: EMBASSY NOTICE
SPECIAL NOTICE #2: YOU DON'T NEED ANY SPECIAL COLOMBIAN VISA TO GET MARRIED IN COLOMBIA. EFFECTIVE FEBRUARY 01, 2005, THE "TEMPORARY SPECIAL VISA FOR MARRIAGE" OF PRE-MARRIAGE VISA BY A FOREIGN CITIZEN IN COLOMBIA IS NO LONGER REQUIRED.
SEE: DISCONTINUANCE OF TEMPORARY SPECIAL VISA FOR MARRIAGE
FIRST, OFF: TEST YOUR BASIC QUALIFICATIONS
BY REVIEWING THIS CHECKLIST:
1. SHOW "U.S. CITIZENSHIP"
2. BEFORE MARRIAGE: SHOW THAT BOTH OF YOU ARE "FREE AND ELIGIBLE TO MARRY":
IN OTHER WORDS, EACH OF YOU ARE EITHER SINGLE & NEVER MARRIED, OR IF MARRIED BEFORE, HAVE EACH PRIOR DIVORCE DECREE, OR IF WIDOWED, HAVE EACH PRIOR SPOUSE'S DEATH CERTIFICATE
3. AFTER MARRIAGE: DEMONSTRATE THAT YOUR MARRIAGE WAS "SINCERE AND GENUINE", TYPICALLY WITH VALID MARRIAGE CERTIFICATE AND OTHER DOCUMENTATION AND PHOTOS
5. THE MOST IMPORTANT QUALIFICATION IS "PATIENCE".
U.S. VISAS CANNOT BE SECURED BY OVERNIGHT DELIVERY.
YOU AND YOUR BRIDE NEED TO BUDGET REALISTIC TIMEFRAMES AND FIND
GOOD WAYS TO MANAGE YOUR SEPARATION ANXIETY WHILE THE VISA IS PROCESSING.
(FOR SOME SUGGESTIONS, CLICK HERE TO READ THIS ARTICLE ABOUT STAYING PATIENT AND POSITIVE) CURRENT PROCESSING TIME, AS OF 2014, TO SECURE A SPOUSAL VISA FROM START TO FINISH FOR MOST GENTLEMAN RESIDING IN MOST PARTS OF THE U.S. IS SEVEN (7) TO TEN (10) MONTHS FROM OFFICIAL PETITION FILING DATE.
*PLEASE NOTE THAT PROCESSING TIMES WILL BE LONGER FOR PETITIONERS AND BENEFICIARIES WHO PRESENT ISSUES IN THEIR BACKGROUNDS SUCH AS CRIMINAL RECORD, DOMESTIC VIOLENCE RECORD, FIREARMS RECORD, OR PAST IMMIGRATION AND VISA RECORD.
6. PLEASE NOTE THAT THE U.S. SPOUSAL VISA IS MEANT FOR COUPLES WITH A SERIOUS INTENTION TO 
RESIDE IN THE U.S. ON A CONTINUOUS BASIS
(WITH ALLOWABLE SHORT VISITS BACK HOME FOR THE FOREIGN SPOUSE). IT IS NOT INTENDED FOR COUPLES WHO WISH TO RESIDE CONTINUOUSLY IN COLOMBIA OR A THIRD COUNTRY. IT REQUIRES THE U.S. CITIZEN GENTLEMAN TO IDENTIFY A LEGITIMATE U.S. ADDRESS TO WHERE THE COUPLE WILL TRAVEL AND RESIDE.
1. PLAN A SECOND TRIP TO COLOMBIA TO ACCOMPLISH A MARRIAGE AND VISA, AND BUDGET SUFFICIENT ADVANCE TIME TO GET IT DONE, AT LEAST 30-45 DAYS MINIMUM OR LONGER
FIRST OFF, realistically and logistically, gentlemen need to plan on a SECOND trip to Colombia to accomplish the local marriage and secure the spousal visa because of the extensive required preparation and mechanics of accomplishing this project. In Colombia, "Public Notaries" are responsible for civil marriages, while Church officials are in charge of a Church wedding. Most people need suffient time to gather and prepare their documents for the civil notary or the Church official. These officials will need advance notice before scheduling the marriage date, and also will want your documents beforehand, usually at least 10 to 15 days, to conduct a marriage ceremony. Thus, we recommend that gentlemen use their very first trip to continue the courtship and make good decisions with the lady about the process, and budget at least 30 to 45 MINIMUM OR LONGER days lead time before scheduling their next trip to Colombia for wedding.
2. GATHER A FEW "PRELIMINARIES":
Go to this website and download the program called Adobe Acrobat Reader.
It's free and won't take long. Now you can open our forms.
Select Proposed Date and Location of Marriage
Have the lady select a proposed date and location of marriage, and type of marriage civil or Church. The date should be far enough in advance for all sides to properly prepare. We suggest at least 30-45 days out MINIMUM OR LONGER.
Gather Some Documents from Your Lady
Have your Lady secure from the local marriage official (Public Notary if civil marriage and Church priest if Church marriage), a current official List of Documents required to Marry.Click Here for a List of All Notaries in Colombia: Colombian Notaries.
Secure from the Lady and return to the U.S. with three (3) standard color Passport Photos of her, a notarized copy of her cedula or Country Identification Card, a notarized copy of her Birth Certificate, a Police Report or Certificate (in Colombia called DAS "Pasado Judicial") that she has no pending criminal record, any Past Divorce Decrees or Ex-Spouse Death Certificates.
Spanish Language Documents should be translated to English by Consular Approved Translator.
Embassy Approved Document Translators List.
Get Permission Letter of Father of any Children of Your Lady
Have your lady investigate securing the permission in writing of the natural father (if his whereabouts are known) of any children to allow the children out of the country and to enter the U.S. We suggest that the written permission should not be signed earlier than 30 days before the proposed date of children's departure from the country, otherwise it may be considered stale.
3. PLAN ON DOING TWO THINGS:
A. ACCOMPLISH A LOCAL CIVIL OR CHURCH MARRIAGE AND
B. OBTAIN THE U.S. SPOUSAL VISA
We suggest that you read this article to start. They will give you a good overview of the marriage process and the documents you needed to start.
YOUR U.S. SPOUSAL VISA AFTER MARRIAGE
"GETTING A HEAD START":
Obviously, the items mentioned in this article are NOT meant to be exhaustive. You will need more documents and things especially regarding the U.S. Spousal Visa process. Many people are anxious to get a "head start" in the preparation for the visa process particularly because of current long process times to secure the visa. Here are a few items for you to begin your "head start".
1. RESIDENCE: Identify your current U.S. permanent address and telephone number. Identify and document your intention to permanently reside in the U.S. with your future wife, especially if you presently reside abroad.
2. CITIZENSHIP: Document your identity and current proof of U.S. citizenship such as certified copy of U.S. birth certificate, naturalization certificate, U.S. passport, etc. Gather corresponding documents showing identity of your future wife.
3. PROOF TO MARRY: Document your (and her) proof of eligibility to marry: certified copy of all divorce decress and death certificates of any ex-spouses.ORDER YOUR DIVORCE DECREE AND BIRTH CERTIFICATE DOCUMENTS HERE: USA Vital
4. MARRIAGE: Get ready to order several certified copies of your future Marriage Certificate with English translation and sample color Wedding Photos.
5. CRIMINAL HISTORY AND DOMESTIC VIOLENCE RECORDS: Recent federal legislation requires that you submit your past Criminal History and past Domestic Violence records such as protective orders to Homeland Security and State Department. Contact your state officials to ask how to order these records in your state.
6.. FINANCIAL: Gather together financial documents to prove sufficient income on the part of you and any-necessary co-signer: past three (3) years federal tax returns, past 12 months bank statements and proof of current employment.
If you review, study and gather the items outlined in this article, then yes, you will be well ahead of the game and far along in the process of accomplishing your goal of Getting Married in Colombia and Securing your Spousal Visa.
ATTORNEY FEES FOR CURRENT YEAR 2014:
Flat Fee of $1750.00 for Spousal Resident Visa,
plus $535.00 US Government filing fee for Each I-130 Petition.
$100.00 for Each Minor Child's Resident Visa or Co-Signer Affidavit.
$350.00 Retainer-Deposit Requested (Non-Refundable)
US Embassy and National Visa Center Fees are apx. $450 for Each person Who Needs Visa
USCIS Immigrant Visa Fee paid to USCIS on their website after securing the visa and before entering the USA: $220.00 per visa holder
As concerns the balance, our office policy is to receive full payment no later than when your legal petitions are ready for filing. This gives you at least a few weeks, sometimes a couple of months or more to secure the funds to use us.
We accept checks and money orders.